Meet the Executive Committee
---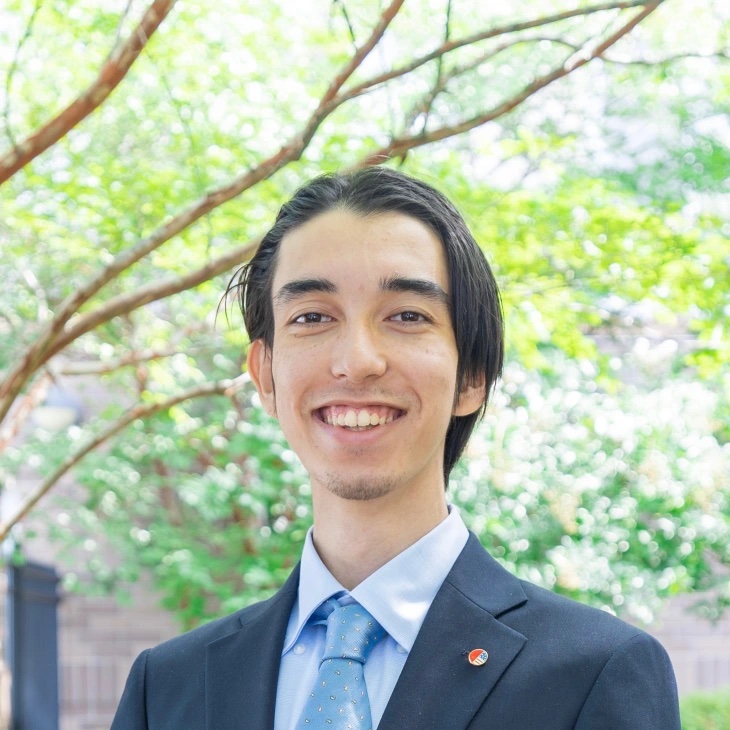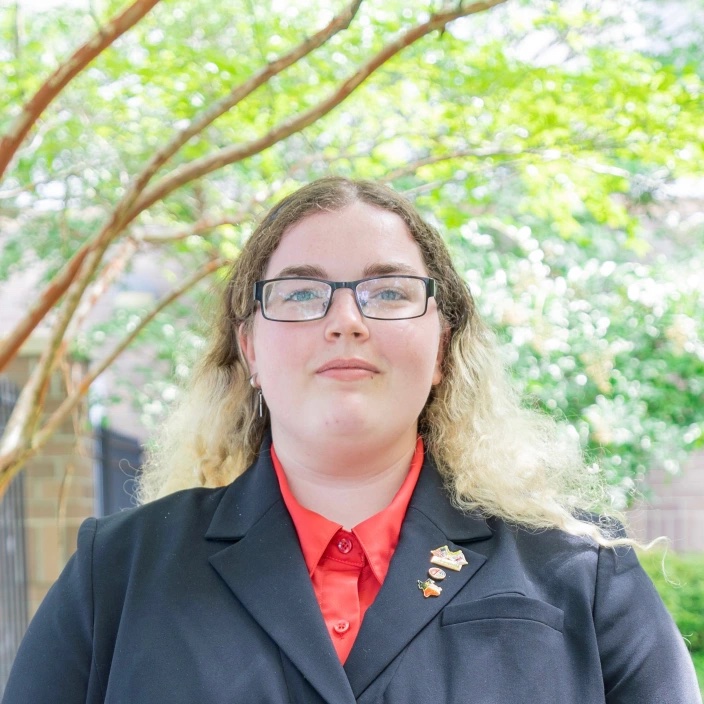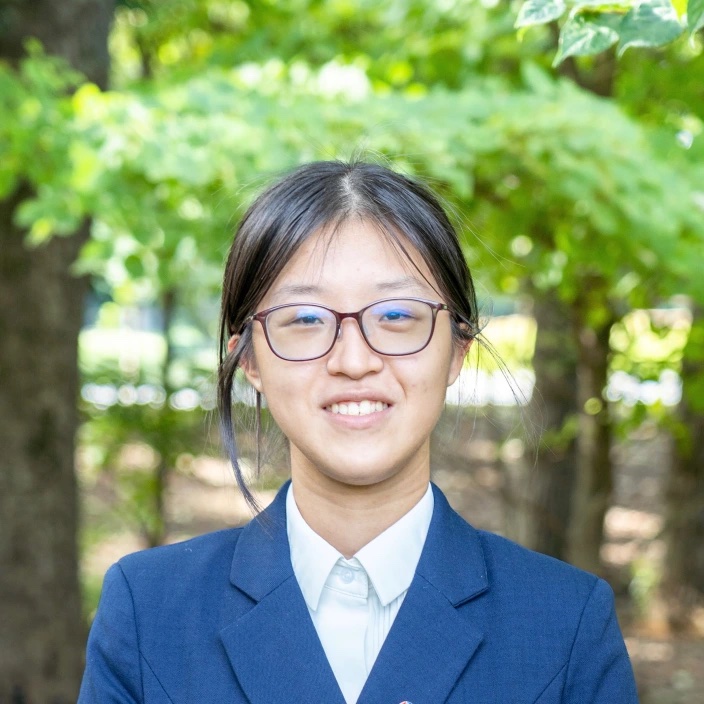 Introductions

Shun Sakai
Email: jasc75.ssakai@gmail.com
Hi! My name is Shun Sakai (He/Him) and I am the Chair of the American Executive Committee for the 75th Japan-America Student Conference. I was born in Japan, but raised in Greenwich, Connecticut. At Duke, I am an avid participant of the Duke Swing Dancing Club, take violin lessons, and develop applications with Duke Apps. In my free time, I enjoy taking walks around campus, listening to music, and spending time with my friends.

At JASC74, I had an unforgettable experience meeting students from Japan and the US who not only had similar interests in US-Japan relations, but had a plethora of different passions centered around a diverse range of fields. With JASC75, I hope to foster an environment that provides both Japanese and American delegates the freedom to interact, learn, and grow through formal and informal discussions. Whether you are interested in US-Japan relations and international politics or engaging in and learning about a new culture, I assure you JASC will truly be an experience of a lifetime.

Charles Campbell
Email: jasc75.ccampbell@gmail.com
Roundtable: Sustainable Business
Hello! My name is Charles Campbell (he/him), and I'm the Vice Chair of the American Executive Committee for the 75th JASC. I'm from Atlanta, Georgia. At UVA, I'm involved in the Virginia Review of Politics as a staff writer and operations manager, part of a debate and literature society, and a dedicated member of UVA Club Swim. I also study Japanese, and found JASC to be the perfect opportunity for me to blend my interests. In my free time, I like to cook, go on hikes with friends, try new restaurants, and play Mario Kart.

I'm excited to lead JASC75 with my fellow ECs and make it the best conference yet by introducing new, innovative programming, cultural activities, and professional development. JASC74 was an amazing opportunity for me to meet people of all kinds of backgrounds, hear from their perspectives, and make new connections. I know that we will make this next conference even better so that all delegates leave the conference with new friends, amazing experiences, and a hunger to step up in their own communities.

Krislyn Massey
Email: jasc75.kmassey@gmail.com
Roundtable: Law and Morality
I'm Krislyn Massey. I am the AEC for the "Law and Morality" RT. My counterpart and I chose this RT as we are interested in the similarities and differences between law in the USA and Japan, along with the moral and ethical implications that form or are created by these laws.

The reason I ran for JASC75 is because I believed that my personality and experiences would make me a good fit to help create the next conference. Also, currently studying here (in Japan) will give me an advantage to help the Amedeles navigate around and learn to thrive in Japan for JASC75. I have a certificate in Advanced Dispute Resolution, and am working towards my Global Studies certification.

Melody Lau
Email: jasc75.mlau@gmail.com
Roundtable: Culture and Arts

Hello! I'm Melody (she/they)! In university, I was a College of Science undergraduate student ambassador and undergraduate student researcher, among other positions. In JASC75, I'm the AEC PR and Tech Chair as well as the AEC Roundtable Leader of the "Culture and Arts" roundtable. My roundtable interest was influenced by my own cultural background (being Malaysian Chinese but growing up in China and the U.S.), personal experiences and interests, as well as my interdisciplinary academic background.

I had applied to JASC74 for the learning and developmental opportunities that it presented to delegates, as well as the opportunity to discuss with peers of different backgrounds, cultures, and perspectives. During the main conference, I challenged myself and was challenged several times, which helped me develop both personally and professionally. We were a community; I always felt supported by my fellow delegates and really enjoyed our conversations, academic or otherwise. JASC74 was a worthwhile experience, and I ran for JASC75 to pay this experience forward–to help make the next year's conference as memorable and educational for incoming delegates as JASC74 had been for me.

Ashley Xia
Email: jasc75.axia@gmail.com
Roundtable: Linguistics and Philosophy
Hello! My name is Ashley Xia (She/They) and I am the Recruitment Co-Chair for the 75th Japan-America Student Conference. I was born in China but spent 8 years in the US studying. I'm currently studying at International Christian University in Tokyo for my one year study abroad program. At W & L outside of classes, I enjoy going to talks hosted by the Ethics Center at my school, working at the university library, and practicing for Japanese Tea Ceremony demonstrations for the W & L Chanoyu Club. At ICU, I'm enjoying my time as a host for the English to Japanese language table and as a member of the Karate Club. In my free time, I enjoy listening to music, watching YouTube, and reading too deep into visual media.

Through participating in JASC 74, I developed relationships with and exchanged ideas with some of the most amazing people I've met. Their passion and intellectual curiosity has inspired me to work harder to learn more about Japanese society and culture. By communicating with my fellow delegates under the international atmosphere, my perspectives and knowledge were challenged, and in turn these academic discussions served to help me grow as a person. For JASC 75, I hope that I can help to facilitate an open-minded and free space where delegates can have meaningful discussions and inspire each other to think critically. I hope that during the conference, delegates will be able to experience the unique atmosphere of JASC, and bring back unforgettable memories.

Levi Cannon
Email: jasc75.lcannon@gmail.com
Roundtable: Social Class and Diversity

Hi all, my name is Levi Cannon. I am the liaison between the American and Japanese executive committees for this year's JASC, as well as the AEC member in charge of the Social Class and Diversity Roundtable. I was born and raised in Tokyo and I hope that I can make use of my academic and cultural background in supporting your guys' conference. I think that the student-organized and international atmosphere of JASC lends itself to a one-of-a-kind experience to get to know an awesome group of people while also facilitating meaningful intellectual opportunities and discussion —I know that sounds kind of cheesy, but it's a rare experience that I hope delegates will cherish and that I feel honored to be able to play a part in.

Adam Riley
Email: jasc75.ariley@gmail.com
Roundtable: International Politics and US-Japan Relationship
Hello! My name is Adam (he/him) and I am a Co-Treasurer for JASC 75! Along with my Japanese Executive Committee counterpart, I will be leading the International Politics Roundtable. In my free time, I enjoy trying new restaurants and foods, traveling, and enjoying time outdoors.

JASC provides many opportunities to learn with and from fellow peers and distinguished guest speakers. By choosing to participate in JASC 75, you'll have the opportunity to dive deep and explore many aspects of US and Japanese history, traditions, and culture. JASC 75 will be a memorable experience, and we hope that you will join us in Japan!

Helen Cecile Nowatka
Email: jasc75.hnowatka@gmail.com
Roundtable: Environment and Technology
Howdy! I'm Helen Cecile. I am the Co-Treasurer for JASC 75! I am also the American Executive Committee member leading the Environment and Technology Roundtable. I was originally born in Spartanburg, SC, but spent part of my adolescence in Berlin, Germany. I now live in Washington, DC, where I work at the Asian and Pacific American Institute for Congressional Studies (APAICS). I plan to matriculate into graduate school next fall!

JASC presents a unique environment in which both Japanese and American students from a plethora of backgrounds can engage in meaningful, productive discussions and cultural exchange. I look back fondly at my time in JASC and hope to help facilitate a similarly dynamic, challenging, and thoughtful JASC 75 experience!